Digitalisation for Industry 4.0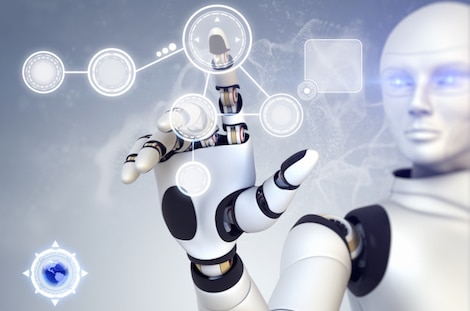 What is essentially meant by digital transformation? It is about the transition to a networked world permeated by digital technologies. It is determined by the connection between available technology, user behaviour and the appropriation of technology by companies and permeates all areas of society.
Industry 4.0, concepts of the Internet of Things, robots as workers, 3-D printers or augmented reality are few examples of this world.
The resulting increasing pressure to adapt is surprising. The unstoppable is felt, is difficult to put into words and has an uncanny effect on many.
For the companies, this change means a major challenge. Within a very short time, they have to develop new business models, new offers, new infrastructures, new networks and, above all, a new corporate culture in order to be able to continue to exist in the market.
Success is ultimately a question of whether cultural change succeeds. High dynamics of change and an unpredictable future require entrepreneurs, managers and employees to think and act in a new way
The necessary culture stands for everything that organisations currently often lack: Innovative spirit, value orientation, potential for disruption and contradiction, flexibility in the matter at hand, but also steadfastness, a high level of social competence and a lot of courage.
We support you in creating this corporate and leadership culture. In doing so, we build on what is already in place and develop your path to digital transformation together with you in a dialogue-oriented manner. Economic goals and strategic considerations are just as important as the involvement of employees and managers. We help you to master the balancing act between the necessities of your existing business and the new digital world and to systematically design a successful transformation process.