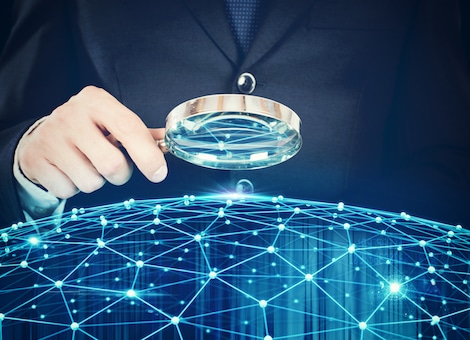 Integrity Vetting 
Benefits for Company and Employees
Protection against candidates who intentionally provide false information even during the application procedure.
Protection against candidates who are not suitable for a position of trust.
Protection against infiltration of organised crime or radical/extremist/terrorist organisations/groups or of intelligence services in the company's key functions.
Protection against reputational damage.
Demonstration of responsibility towards customers, business partners and employees. 
 Arguments for professional Pre-Employment-Screening
Before signing the employment contract, lawyers of both parties examine the contract intensively and charge an appropriate fee. The focus is only on legal and formal aspects but not on the question with whom the contract is signed! Even a perfect employment contract is not really helpful if the human being behind has no integrity.   
The reputational damage through negative media reports in print, TV, radio or social media about misconduct of employees can easily cause high financial damage to the company.  Losses in turnover and the termination of business relationships because of business-partners' compliance-rules as well as the costs for recovering a positive reputation accumulate quickly. Vetting a candidate's integrity can avoid nasty surprises. Investigations of relevant incidents often reveal that the person responsible had not behaved correctly in the past.                                                                                                                       
The damage through information-draining by disloyal/criminal employees can be extremely high, not only in Research & Development or the technological sector but in each area of sensitive company data.  In addition to the financial damage by losses in turnover and profits etc., the reputational damage often is even more serious. It is also possible that the misconduct of employees leads to criminal proceedings against the company's representatives. Integrity vetting of the candidates could prevent those situations. Professional Pre-Employment-Screening could reveal indications of intensive contacts to competitors or even to intelligence services and susceptibility to blackmail because of personal weaknesses.                                                                                             
The liability of the management regarding employment of employees should not be underestimated. In the course of the fulfilment of their conscientious-management-duties the corporate executives (directly responsible like the Head of HR and indirectly like Members of the Board or Members of the Supervisory Board) have to prevent and/or minimise damage to the company. This duty is taken care of by a professional Pre-Employment-Screening. Investigations of incidents often reveal that the responsible person has previously shown misconduct or that even a former employment was terminated because of the same misconduct. In such cases the obvious conclusion is that the damage to the company could have been prevented if the integrity of the employee had been checked before his/her employment.  Then he/she wouldn't have been employed in the first place. Based on this logic, realistic liability and compensation scenarios could be derived – with corresponding risks for the private possessions of the responsible managers. 
Your individual consultant: Pre-Employment-Screening