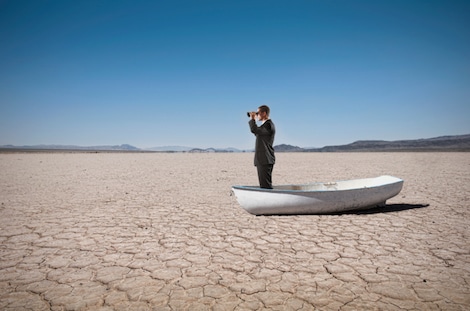 High expectations are put on recently recruited executives. On the one hand they should quickly adapt to the new environment and become operative, but on the other hand they have often enough the task to set new impulses and to change the management area.
The achievement of challenging business objectives depends on the successful integration of these executives. The increase in turnover, the rise in EBIT and technical innovations are just a few examples.
This situation contains a conflict which is not without risks. On the one side executives should fit to the enterprise and its culture, on the other side they should influence exactly this culture through changes. Due to this predicament it can lead to an early separation and that is expensive:
    Lost time for structuring
    Vacancy of the position
    Irritation of the employees
    Damage of reputation for all people who were involved in the selection
    Lack of the expected effect
    Direct and indirect costs of the recruiting process
    Strengthening of the persistences
For the executive itself it is as well an aggravating experiance not to be able to establish itself into an organisation and to be "pushed off". In this way the image of your enterprise in the market is affected adversely, too.
In order to ensure the successful integration of new executives we accompany this process in collaboration with the executive and your enterprise:
We assist executives with getting the "former" enterprise out of the head and opening up mentally for your enterprise.
We support your new executive to become aware of their own strengths and weaknesses and to equalize requirements of the new job.
We are sparring partners for you as well as for your executive while working out the respective expectations, assessments and further dialogues.
We prepare the executive for special situations to ensure a good performance.
We help to analyse cultural demands and support to develop change concepts.
By means of these methods we take care of a stable and rapid integration and secure with it a high effectiveness in the sense of the enterprise's objectives.
This procedure has the character of a project and is tailor-made for your enterprise and for the new executive as well as for the challenges of the respective situation.
Your individual consultant: Onboarding